Monoi Botanicals
As soon as I opened the box, my mind drifted off. I drifted to a place I'd been before. A beach. No. A coconut palm grove. No. In Great Grandma's front yard, by the gardenia bush. Opening the package, I found a little glass bottle. It was as if the milk man had just brought a treat to my door, but instead, it was Monoi Botanicals.
The Tahitian monoi oil isn't a new thing. In fact, it's been around for thousands of years. Maori priests used manoi to anoint sacred objects and purify offerings to their deities. Monoi Botanicals has taken this blend of the tiare flower and coconut oil and blended some of the finest bath and skin products on the market today.
Upon opening the bottle, you're struck by the subtle fragrance of coconut, mango and papaya. Lay back in a bath and pour this potion into your bath water and your mind will absolutely float away.
The Tahitian Coconut Milk Bath is nothing short of a daydream to the beach, allowing you to baske in the warmth of your imaginary ocean, while the coconut oil cleanses and puts moisture back into the skin. The bath powder is made with quality ingredients, like coconut oil, coconut milk, and gardenia extract. The powder is also cruelty free, and contains no parabens or sulfates.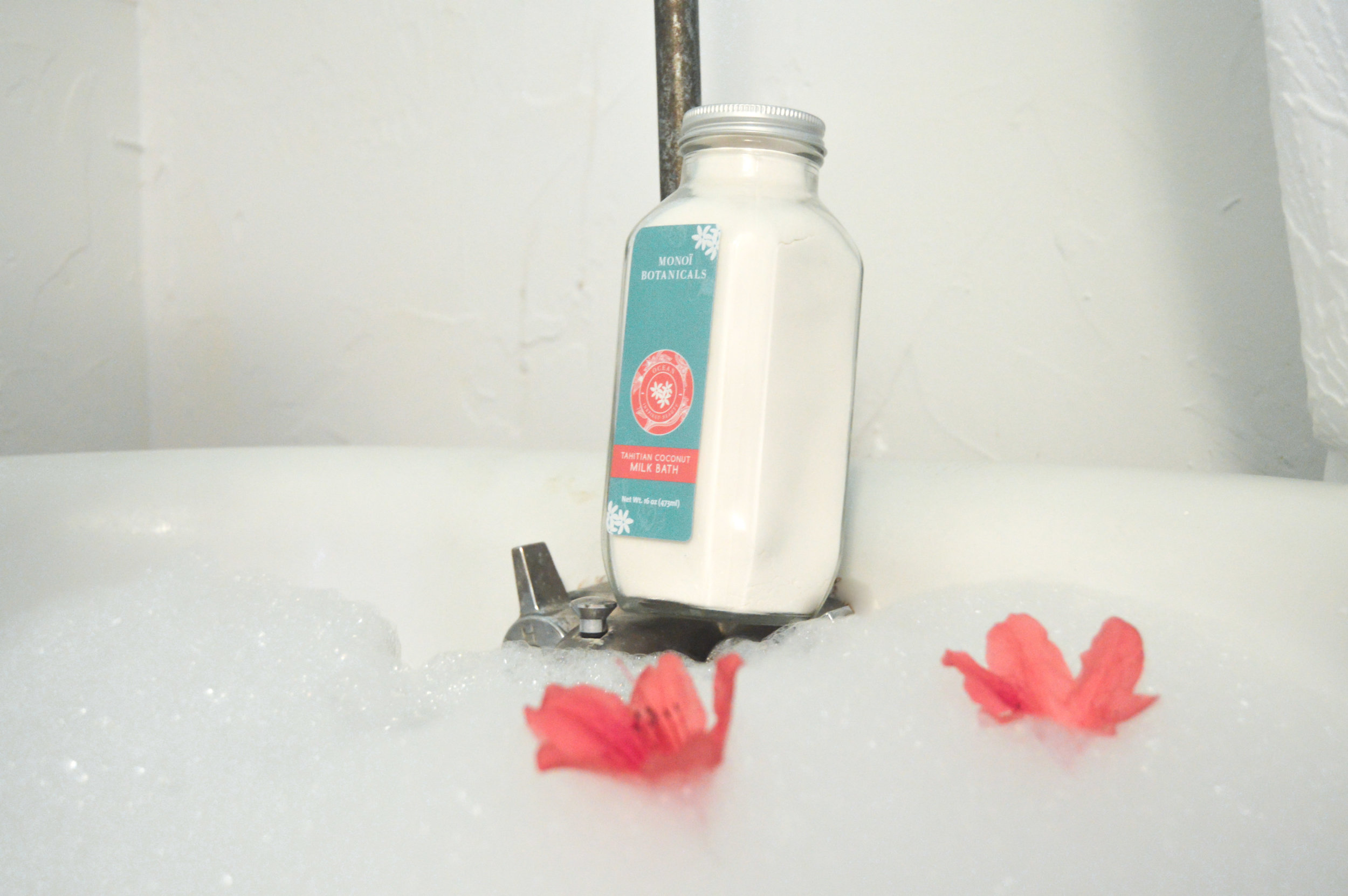 With a love for the sea and a love for animals, the company puts emphasis on giving back to the earth. This is a product that is truly made with love, right here in the USA. Support a local business, and try giving your body and mind the gift of pure, theraputic relaxation and moisture.