Gypsy Queen
Silver cuffs, tribal necklaces, black lace and crystals; The trend began thousands of years ago, but what goes around, comes around.
Wearing nice lingerie has always been one of my favorite ways to be fashionable. It's like being super sexy, but for no one else but myself. Only I get to see the lace detail on my thong, or feel the gentle elasticity of good quality bra straps, but what the world does get to see is my confidence. Sometimes I tell myself that going commando makes me feel stronger and more powerful, but tell ya what... A nice, matching bra and panty set will do the same!
Occasionally, I do want my lingerie to be seen (and I don't mean in photo shoots). I like to wear a nice, casual, sexy or fun bra under thin polyester blouses, or with loose beach tops. I hate that look of bra straps under any top. That "standard bra" look disgusts me. I like things that say, "Hey, yeah, I'm wearing a bra, and I'm comfortable, and I'm casual and classy enough that I'm gonna let you see it without looking cheap".
A good bra with lace detail that can be seen around the edges of a top, or a bandeau of sequins, or a neon sports type bra under a top with low cut arm holes; those are the ways we get away with those tops that you inevitably see the bra. Pair that up with some accessories and it's like it was meant to be!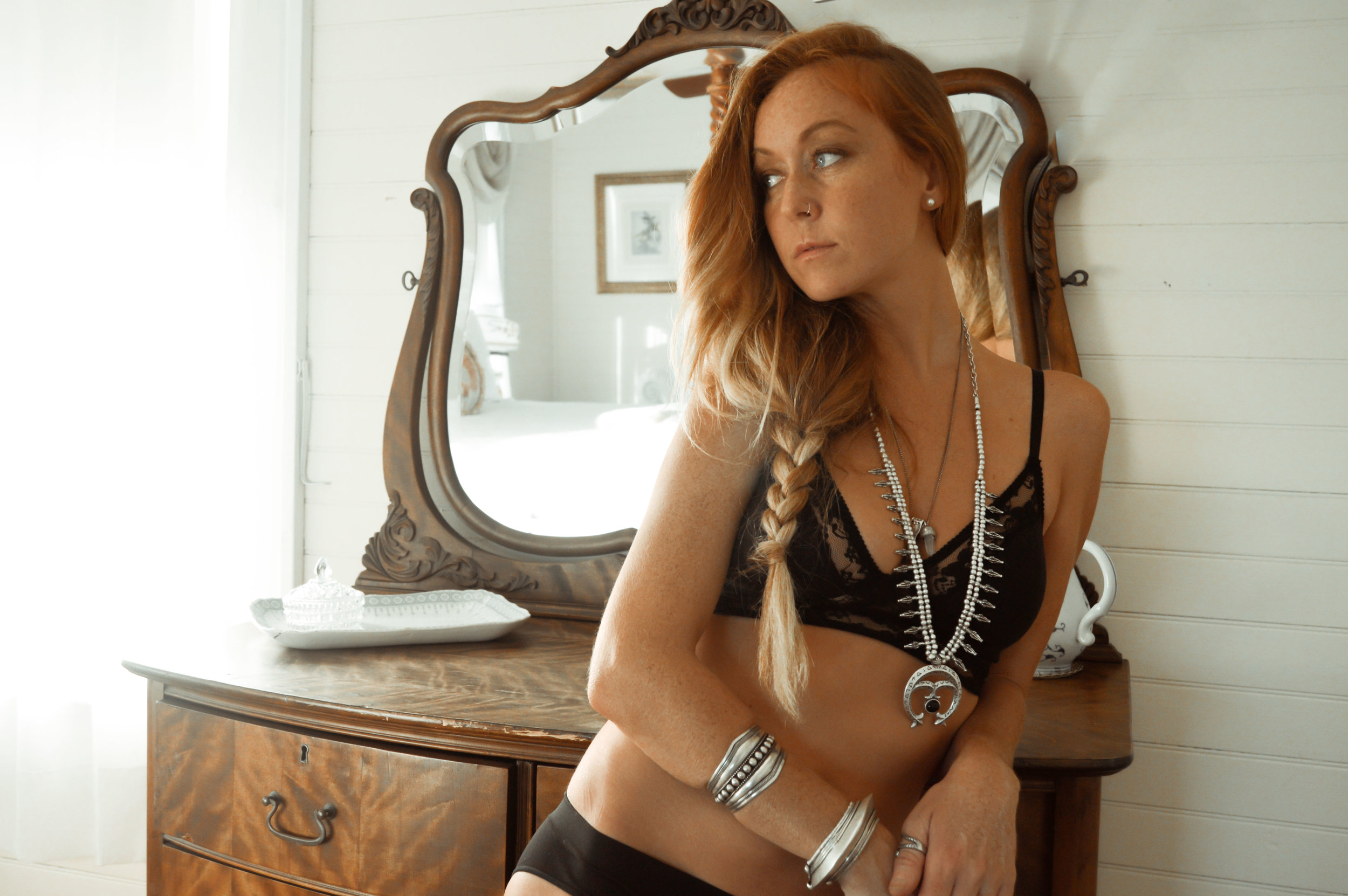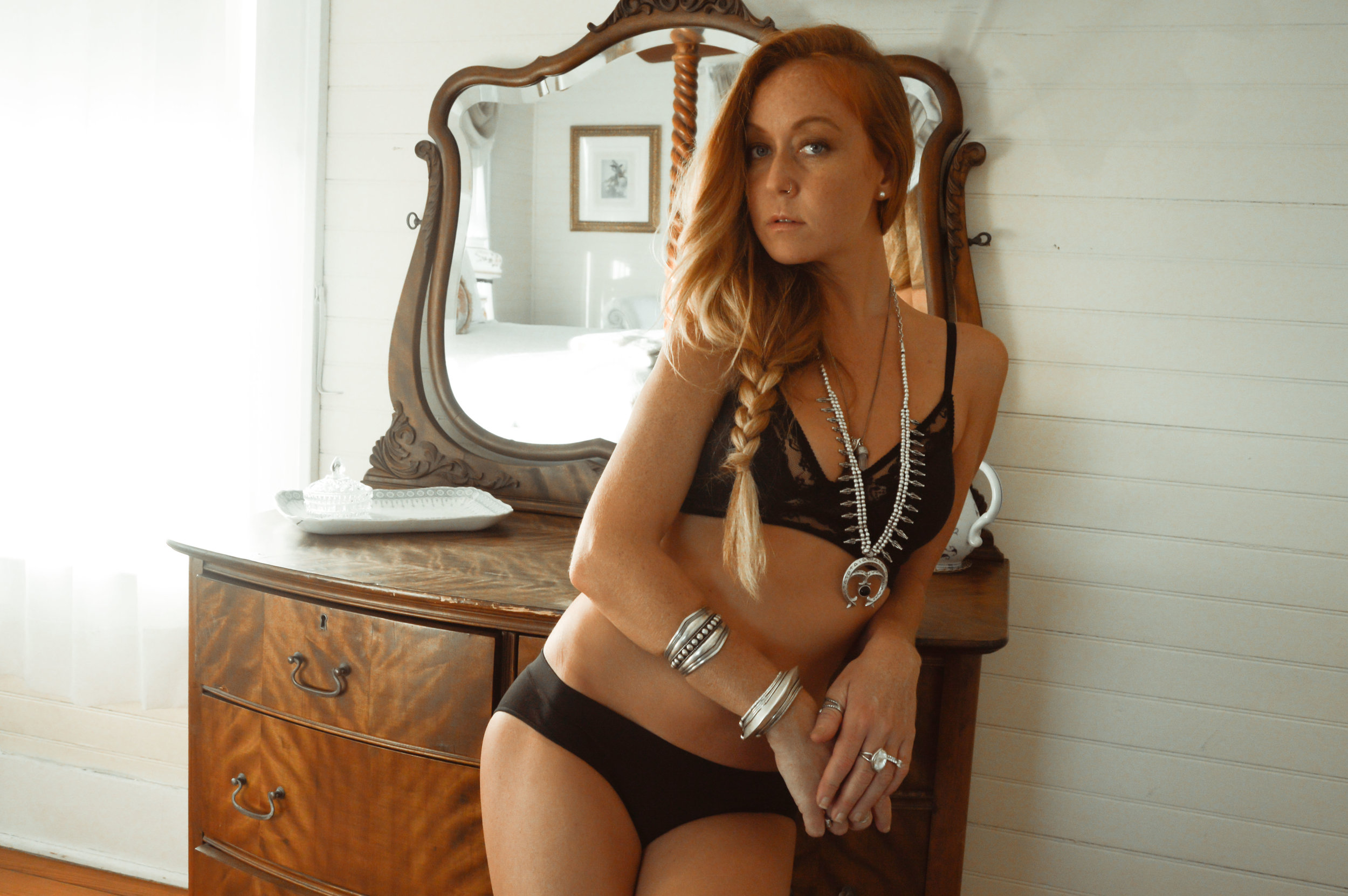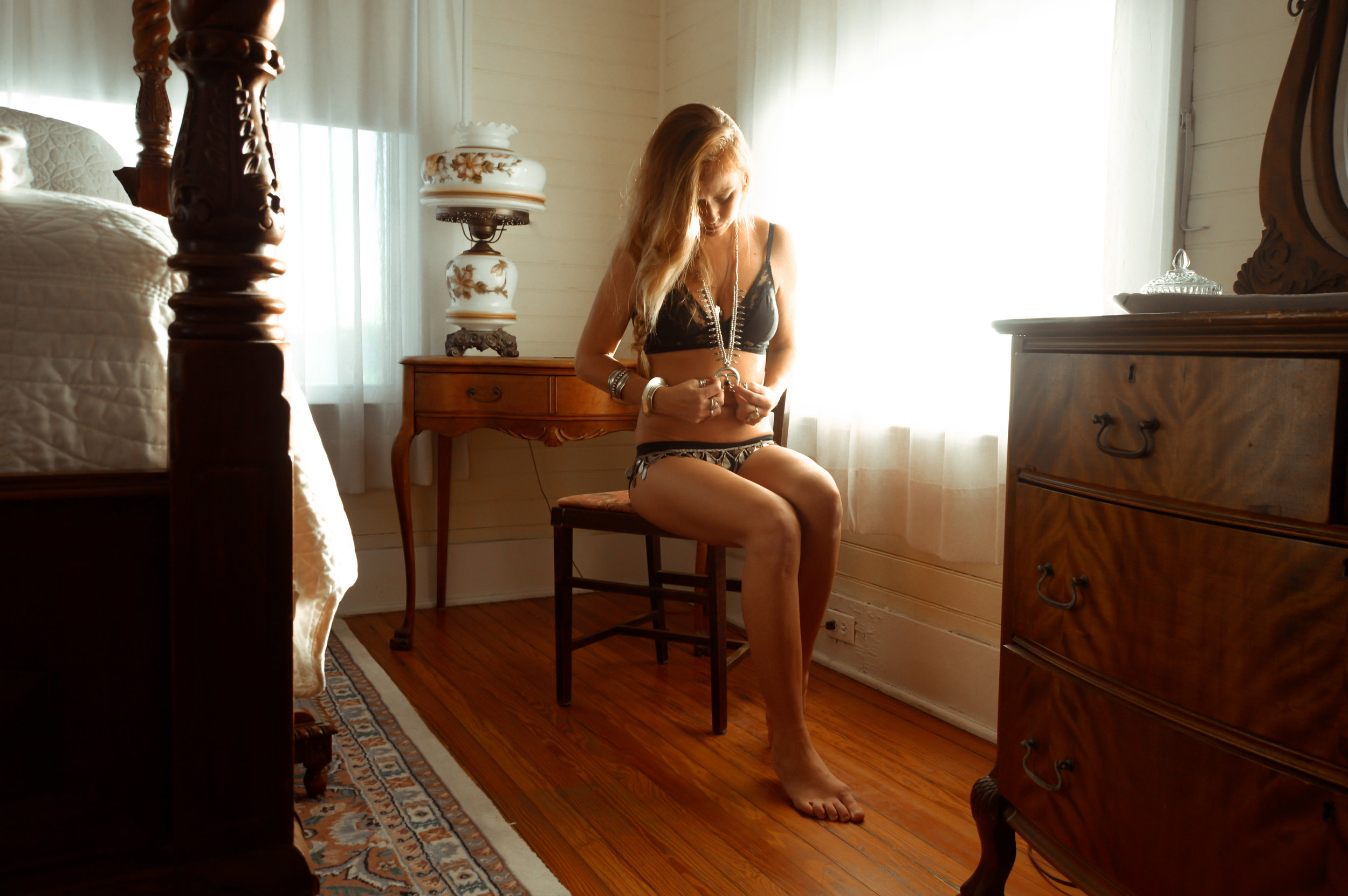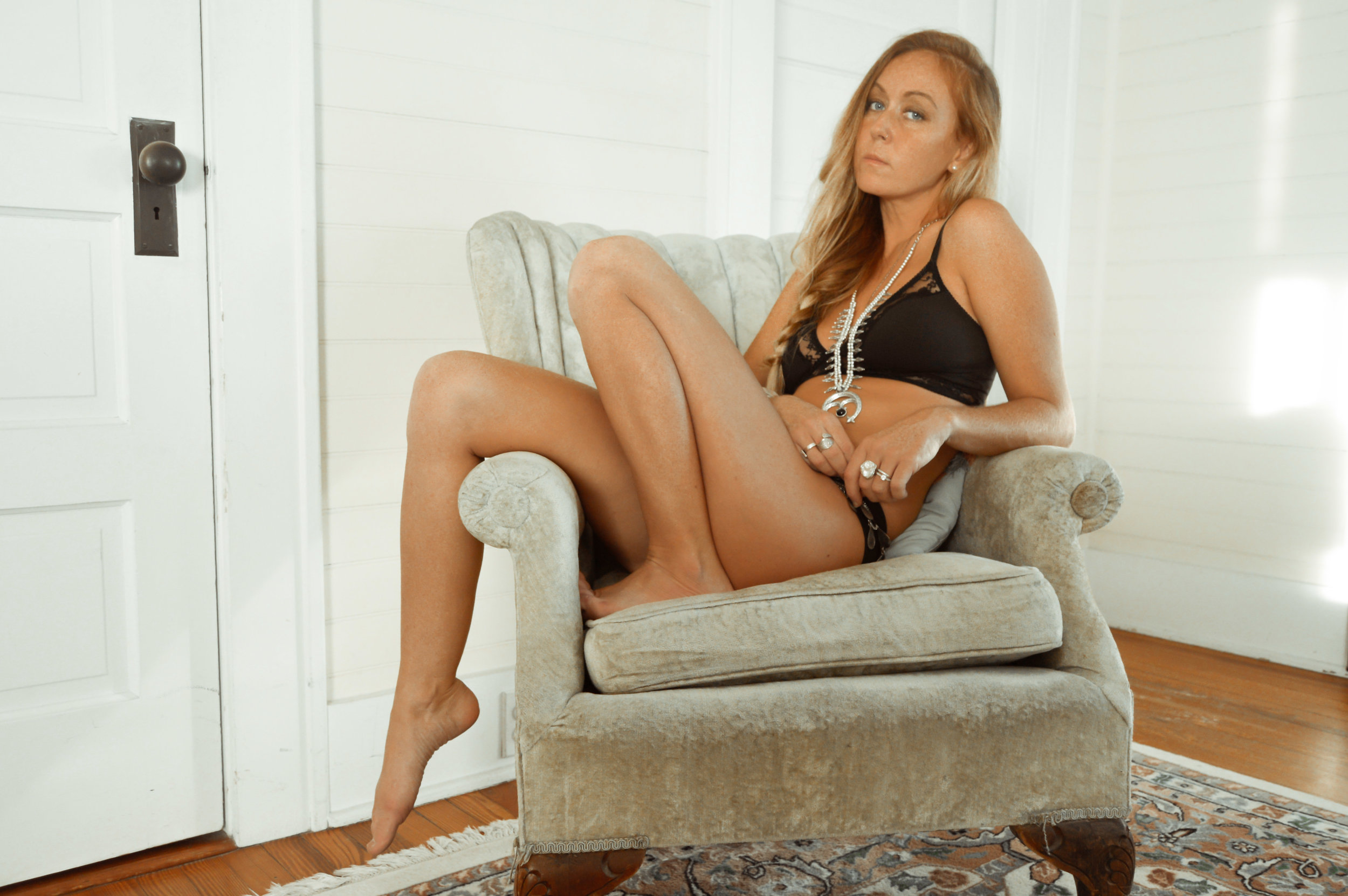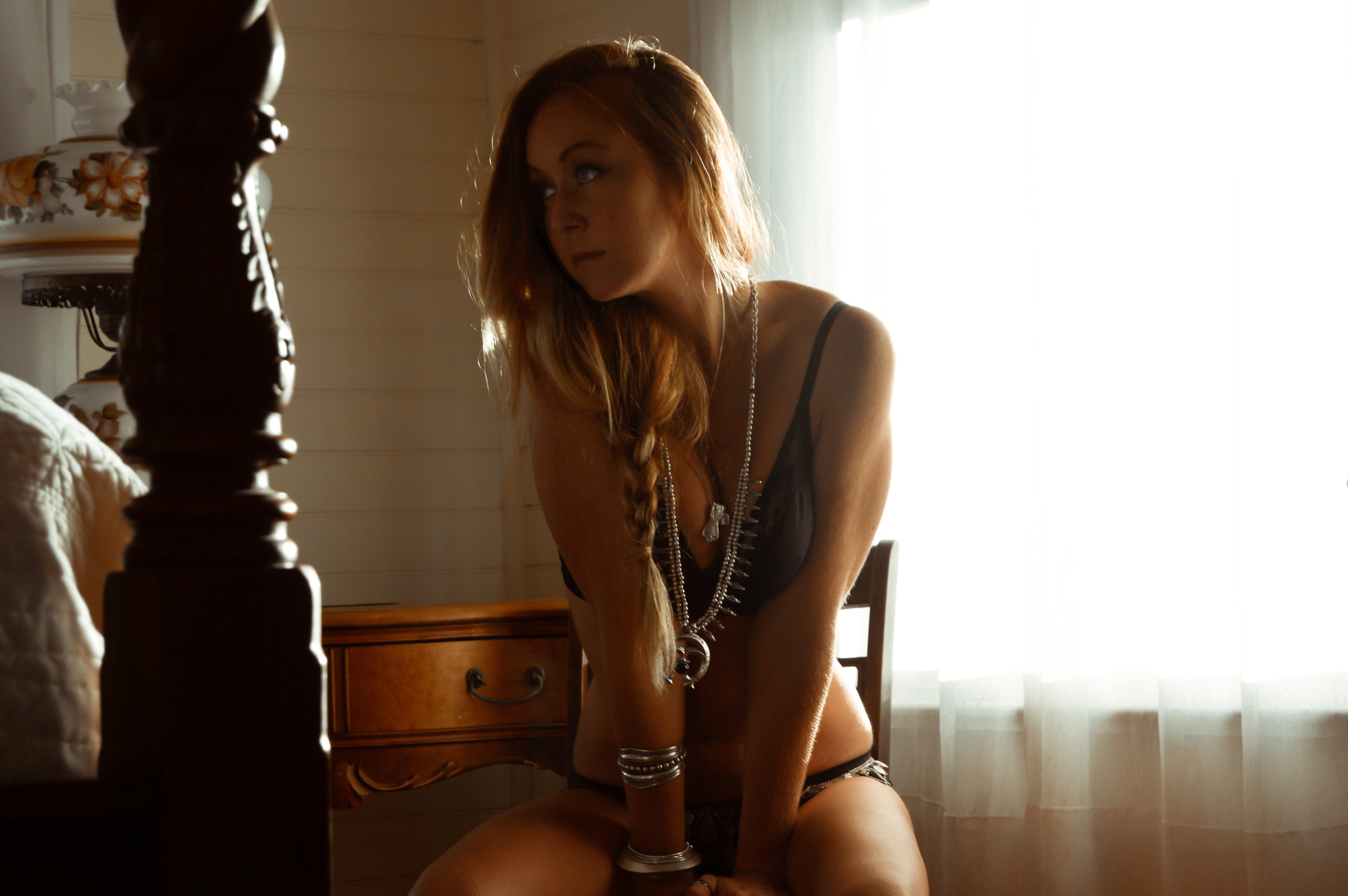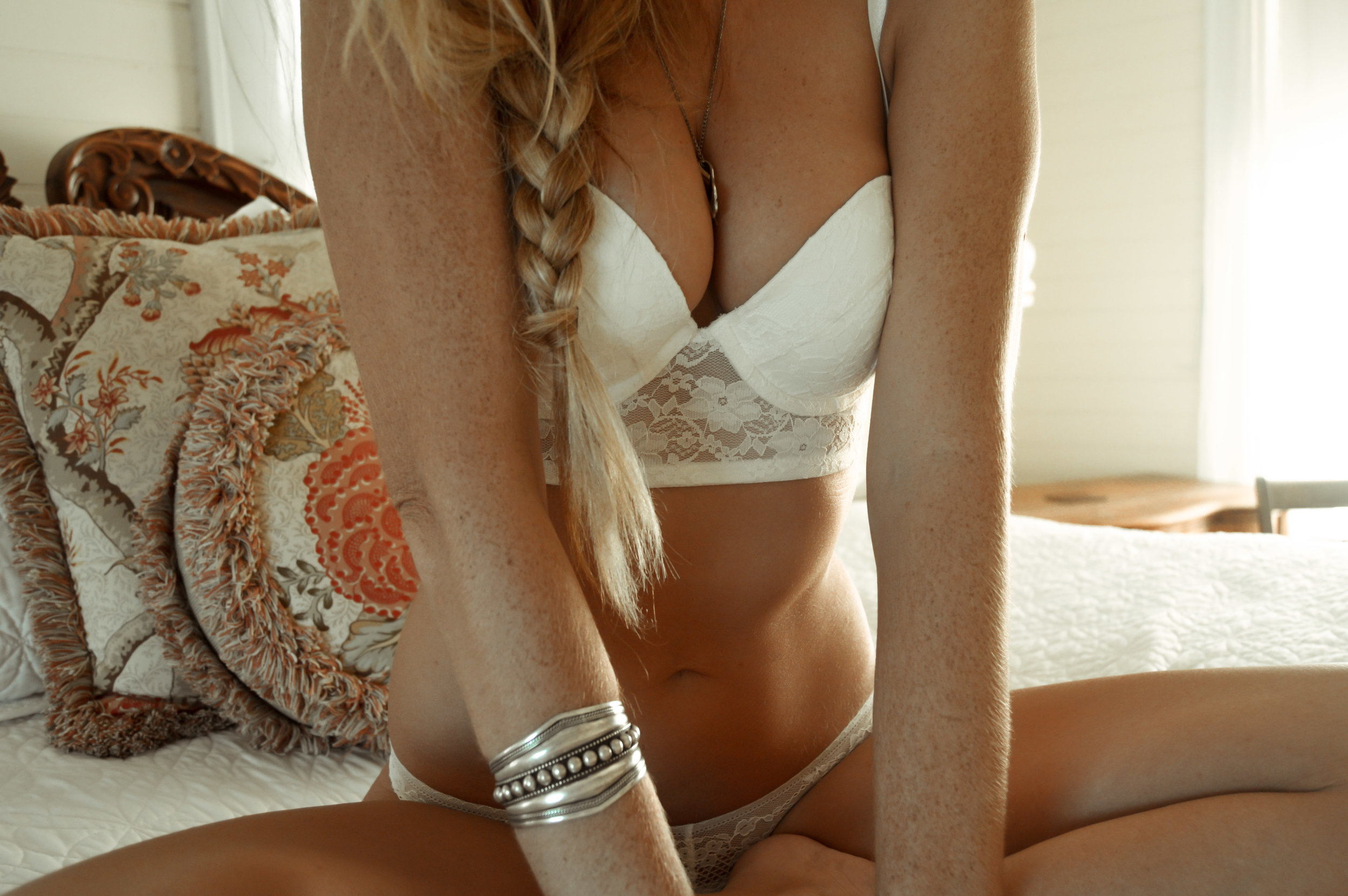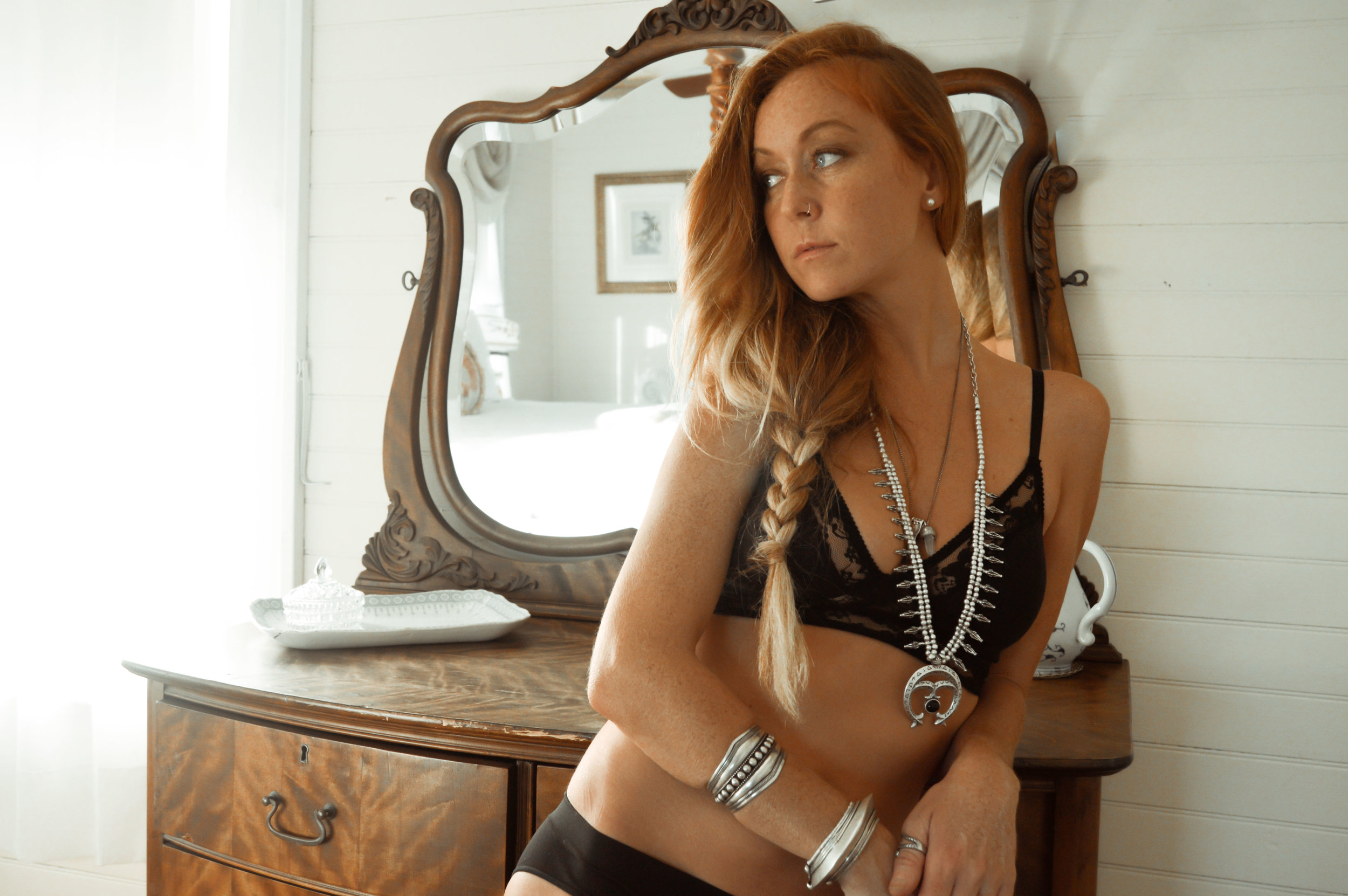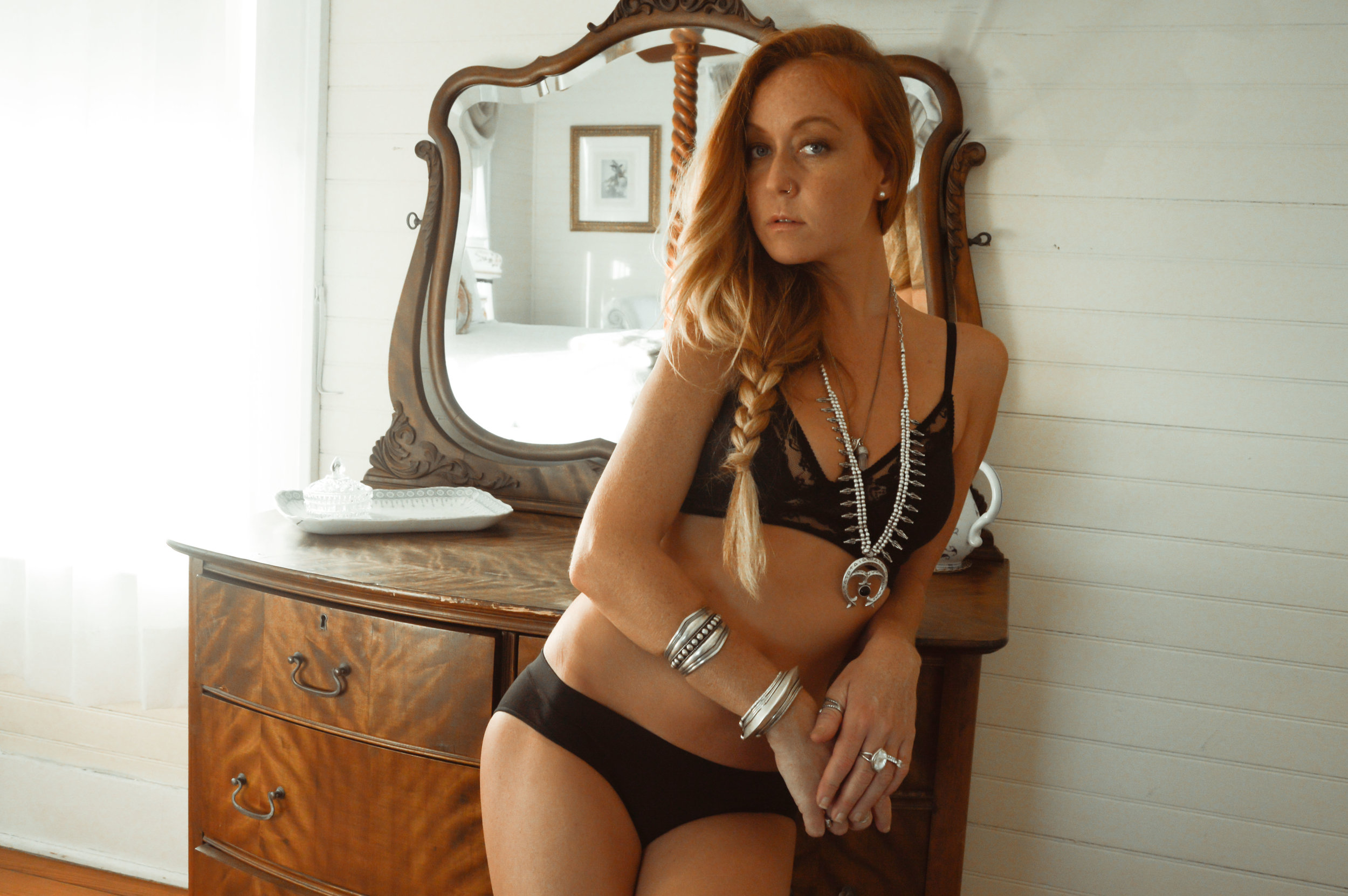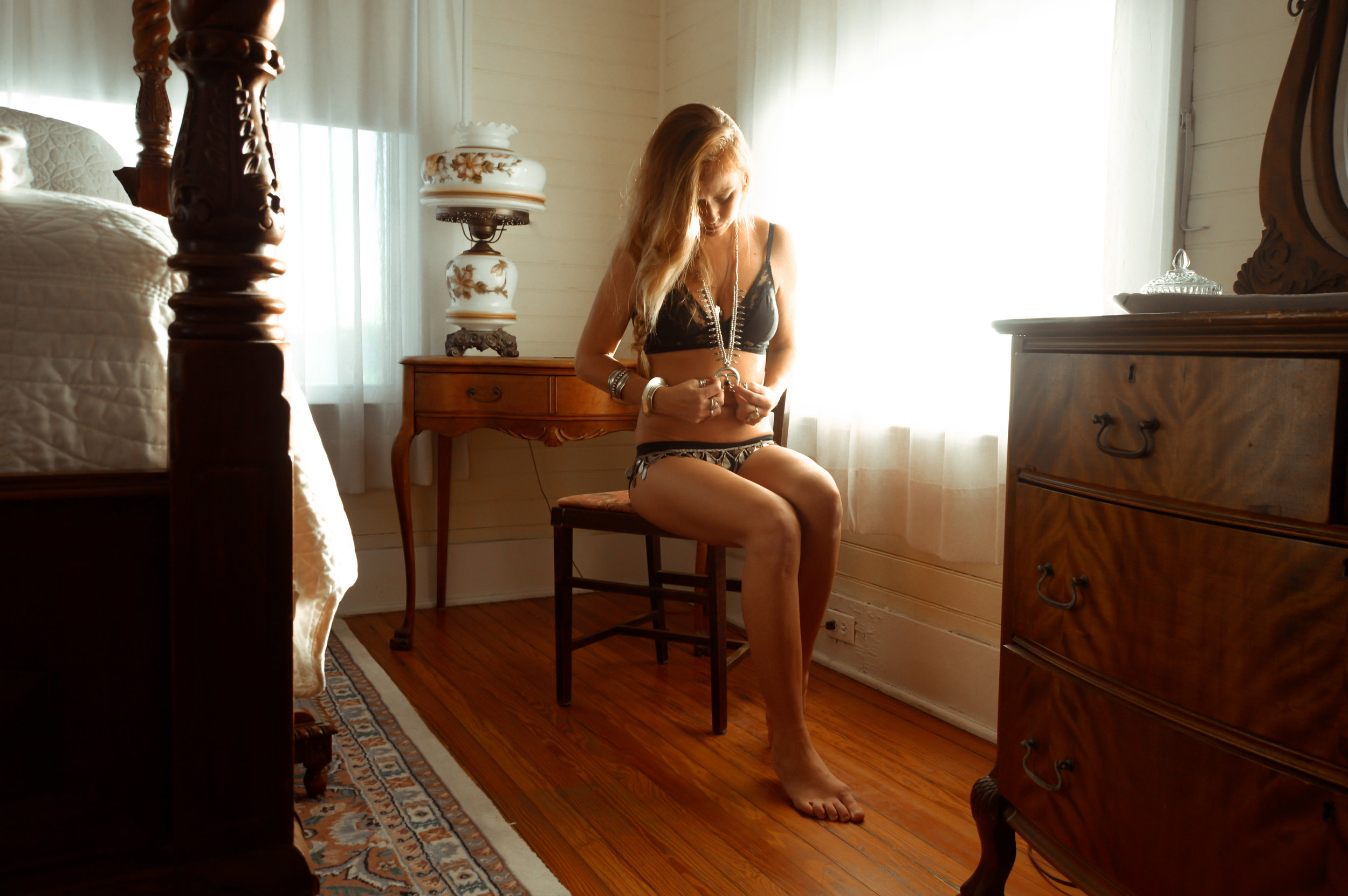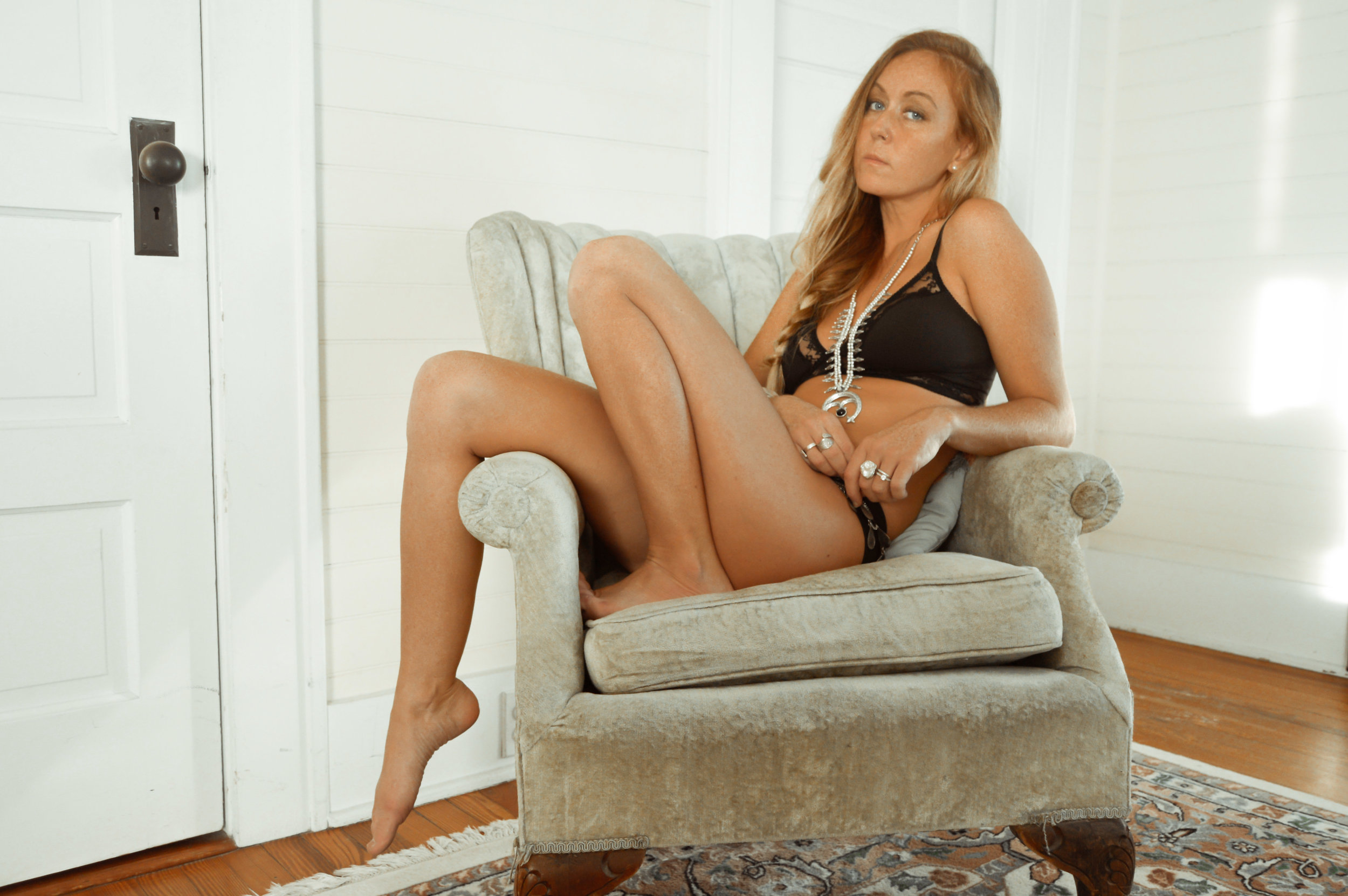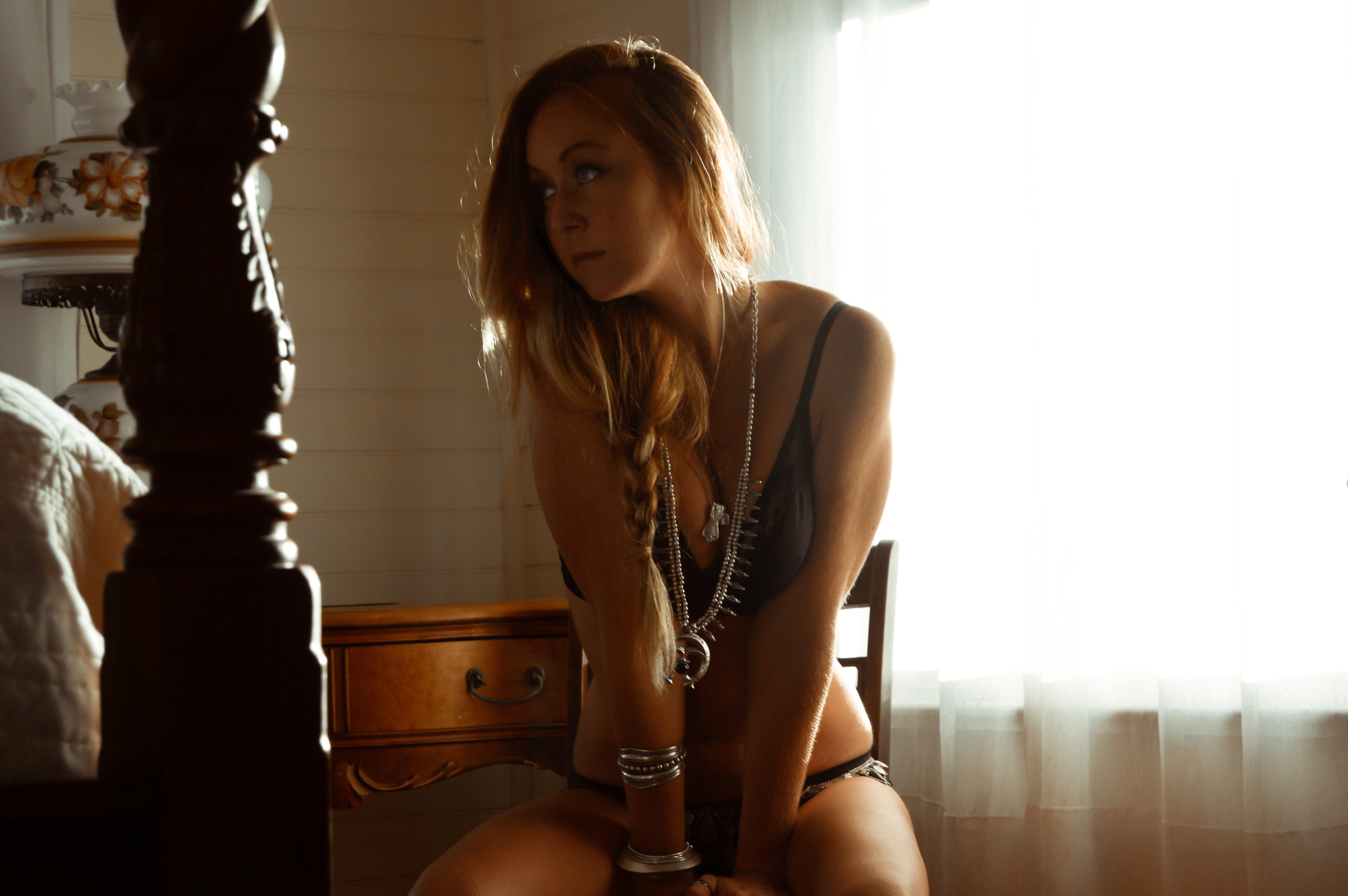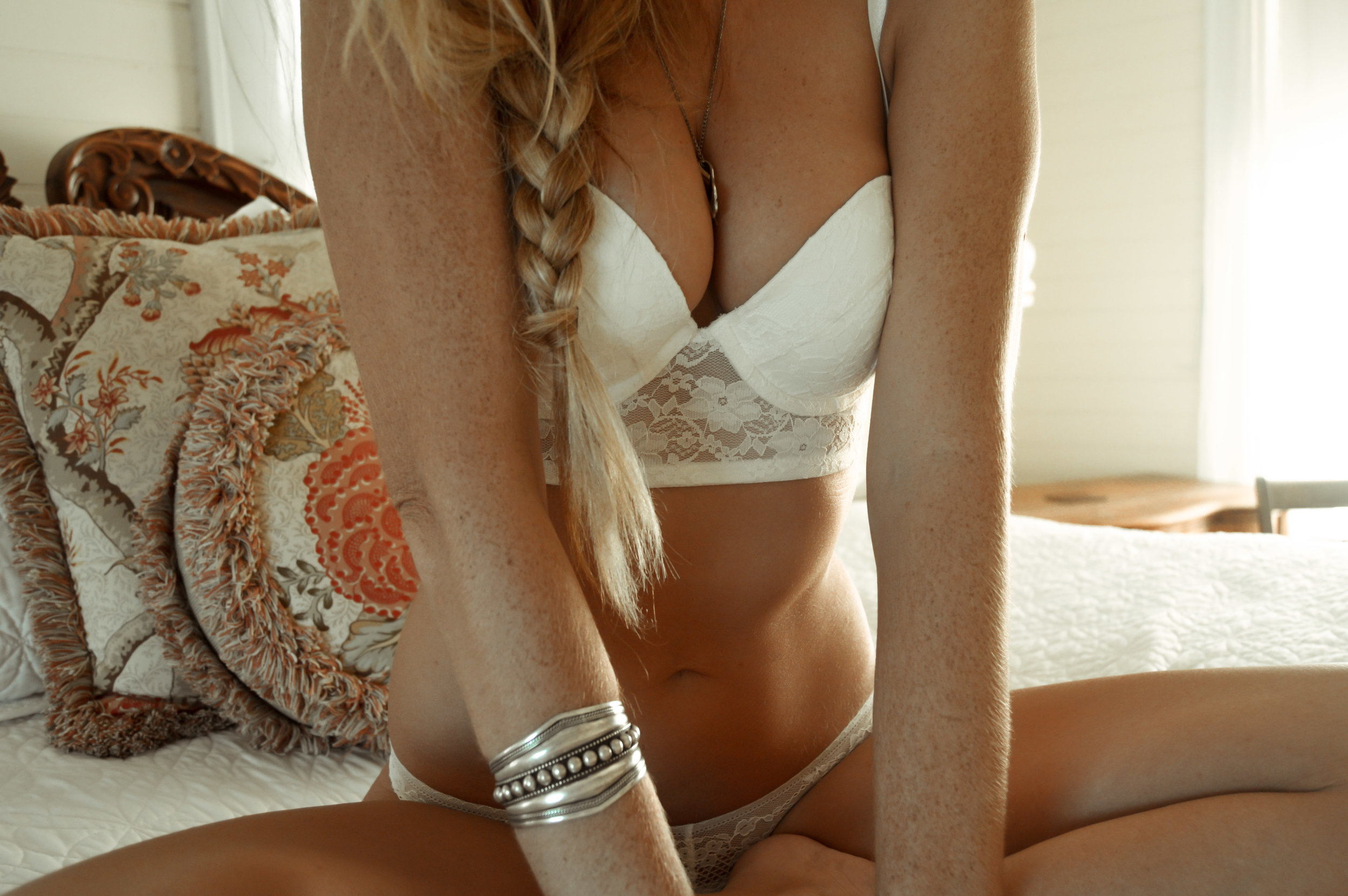 LINGERIE: Undies.com
JEWELRY: Inveniio
HAIR: Paul Mitchell
LOCATION: House of Sea and Sun Bed and Breakfast, St. Augustine Beach, FL